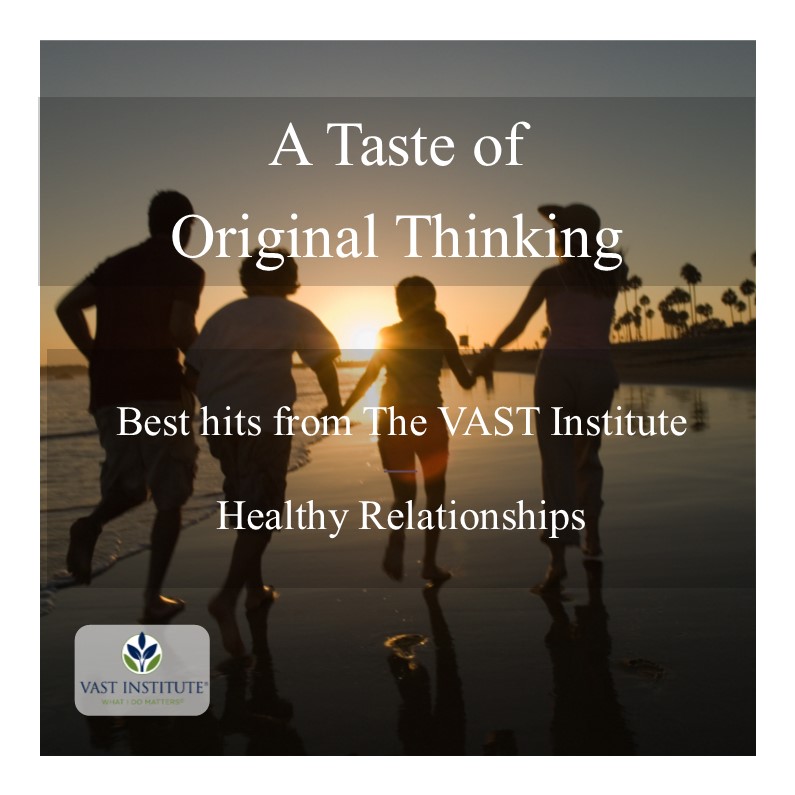 The Vast Institute believes that people coming together into healthy relationships is a vital step towards creating a balanced life, as well as one contributing factor to peace on earth.
We have devised a simple and kindhearted approach to constructing positive relationships. One step towards having Healthy Relationships is to know one's self. We explore the powerful connection between claiming your personal value system and having balanced, realistic, healthier relationships with the people in your life.
The Vast Institute Healthy Relationship Program is designed for anyone who wishes to take their relationships to the next level of confidence, respect, trust and love.
Join us to learn how to navigate relationships with greater ease - https://www.vastinstitute.com/calendar