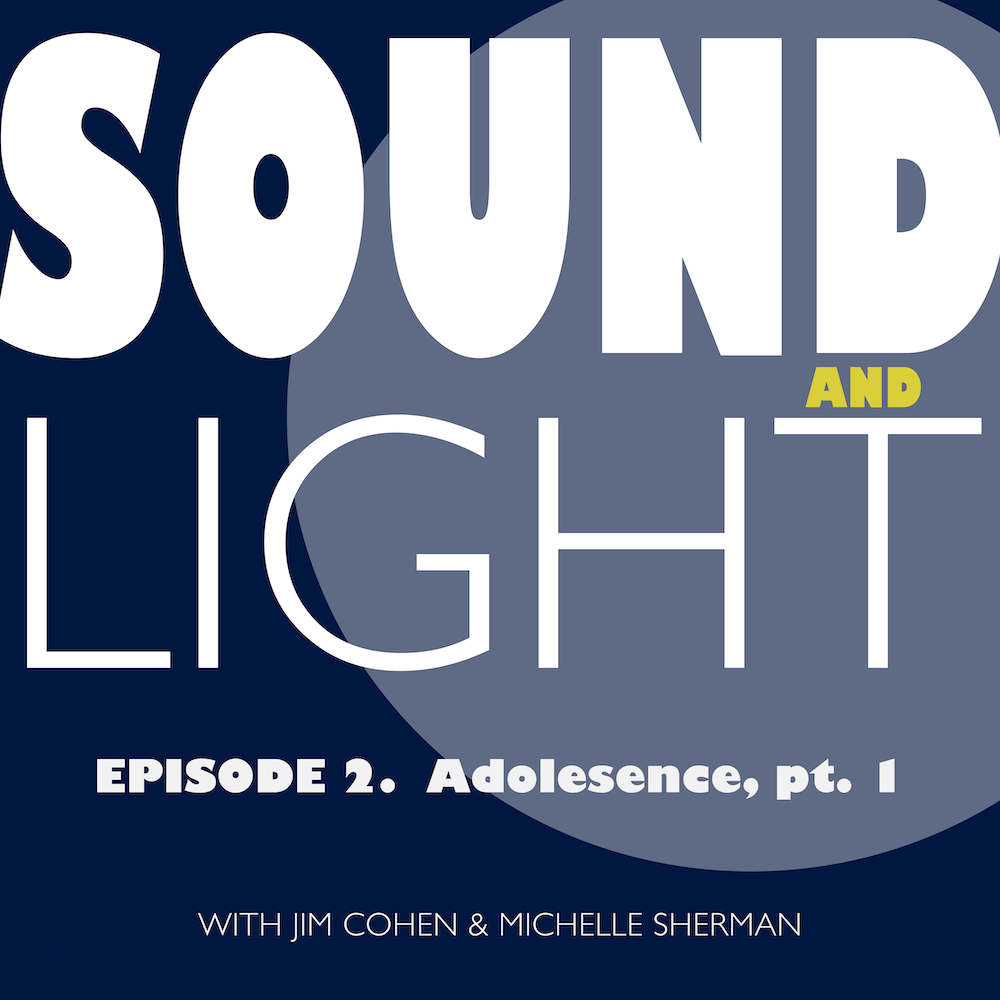 Sound and Light is an animated, unscripted dialogue with Jim Cohen and Michelle Sherman, as they recount the impact that music has made on their lives, from the '50's to today. 
We continue the dialogue, moving on to those geeky years of adolescence. Listen in as Jim and Michelle recount tales from the neighborhood, being caught up in the heartbeat of the music that shaped them.
From folk music to the Beatles
From black and white to technicolor
Youth, the Who and lessons learned
Jim Cohen is an accomplished innovation design strategist, trusted advisor, mentor, and transformation sherpa. He has the soul of an artist, the mind of a business leader and the heart of a guru.
For more about Jim visit https://www.jimcohensherpa.com 
Michelle Sherman is a renaissance woman, international business strategist, Inspirational speaker, published author, transformational coach, leadership mentor, citizen diplomat and visionary pioneer.
For more information about Michelle visit https://www.vastinstitute.com